Units use to link up flexible cross link polyethylene pipes use in diverse plumbing water schemes are call Pex Fittings. Since, PEX tubes have emerged as cost effective and trouble free alternatives to copper and plastic tubes and pipes.
So they need similar efficient fittings. Freedom from troubles of corrosion and scaling can be easily achieved through these fittings. Arrangement of PEX fittings with PEX tubing has emerged as brilliant alternative to traditional methods of water plumbing. PEX tubes require fewer fittings as they involve less breakages and leakages. As compared to earlier rigid and tough plumbing units, PEX fittings are more flexible and durable units. Since these fittings do not involve soldering, there are no risks of nasty fumes attache with them. Tubing use for plumbing are weave in reels as it is cost efficient and easy to use. It is because of their reduced weight and warehousing space.
What are its benefits?
In comparison to other types of tubes, PEX tubing involves less shipment cost. Some of the PEX tubing can directly install by using fewer fittings. Such fittings are compose of highly durable form of brass and copper. So that they can be used for delivering long lasting benefits. Installation of PEX tubing with these fittings is very easy and simple. It is done by inserting PEX tube fitting over pipe or tube and then by pinching copper ring. Apart from this, there are other simple methods also, which are use for making connections and joints. One of them is done by using stainless steel fittings clamps to obtain maximum durability. Almost all types of PEX fittings are make up of brass and only few are manufacture by using plastic. PEX tube fittings craft by brass are cover by extra layer of coating to make them corrosion and rust resistant.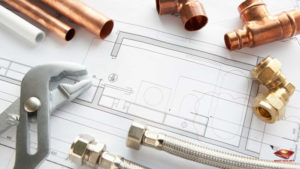 How to install PEX tubes?
Basic tools required for a standard crimping method of PEX tubing installation are de-crimping tool, pipe cutter and crimping tool. These tools are use with all kinds of fittings. A de-crimping tool is utilize to eliminate rings made up of copper from other fittings and tubes. The pipe cutter is extensively use to cut the tube to require size before using it for final installation. Main crimping tools used for numerous PEX fittings are available in varied sizes and dimensions. PEX fittings can make up of copper, stainless steel, lead or brass but most efficient is prepare from brass. As compare to other plastic and metal products, these PEX fittings cost effective. It is simple to use and highly flexible that can be used for break free and corrosion resistant plumbing system. Another great benefit to purchasing PEX fittings from leading manufacturers.
It is more cost effective than metallic materials. This is because of the money saved on installation. It is easy to install as well as reducing water bills due to losing far less in the system. There are lots of people using PEX pipes at their place.